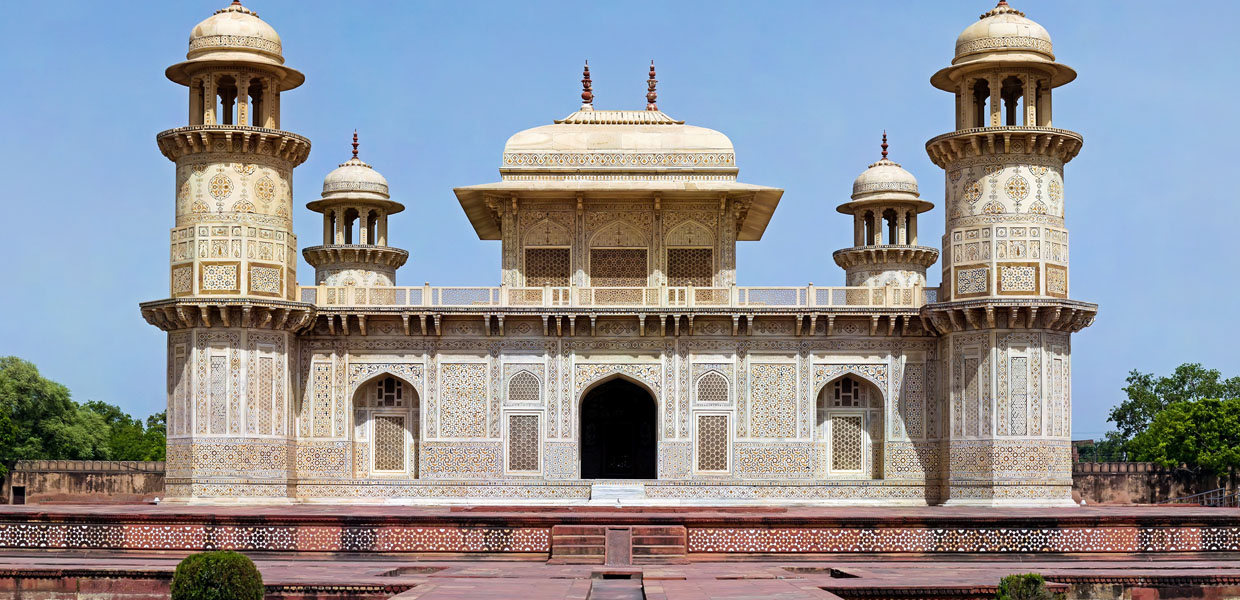 Agra Sightseeing Tour Package
We Offer affordable Agra sightseeing tour package.Agra is home to the Taj Mahal, one of the Seven Wonders of the World and it is a famous destination for tourist because of the magnificent Mughal Infrastructure, arts & culture. The present Agra city was established by Sikandar Lodi of the Lodi Dynasty in the 16th century and later it became the capital city of the mighty Mughals. Agra is house of three UNESCO's world heritage site. It's a must visit tourist destination. In This Tour you will visit Taj Mahal, Agra fort, Itmad-ud- Daula ( baby taj ) , Sunset visit of Taj Mahal from Mehtab Bagh ( Moonlight Garden ) and explore some local arts and crafts.
Starting Timing:- In Morning as Per Desired Time, (7 to 8/Hrs, Sightseeing Tour)
Pick up From with in Agra - Airpot / Train Station / Hotel
Places will be Covered During The Tour
Taj Mahal - Its one of the Wonders of the World and a UNESCO's world heritage site. A maselouem commissioned by Mughal emperor Shaahjahan, in memory of his wife Mumtaz Mahal.
Agra Fort - The Agra Fort is a UNESCO World Heritage site and a prominent tourist site after Taj Mahal.
Itmad-ud- Daulah (Baby Taj) - Tomb of I'timād-ud- Daulah is located in Agra and often reffered a Baby Taj or jewel Box. It's a Tomb commissioned by a Mughal empress for her Father.
Mehtab Bagh - Mehtab Bagh lies opposite to Taj Mahal, on the other bank of the river Yamuna. It's a photographer's paradise to capture one of the best view of Taj Mahal. In the Evening you will be dropped at your hotel with the cherishing memories of Agra Local Sightseeing Tour.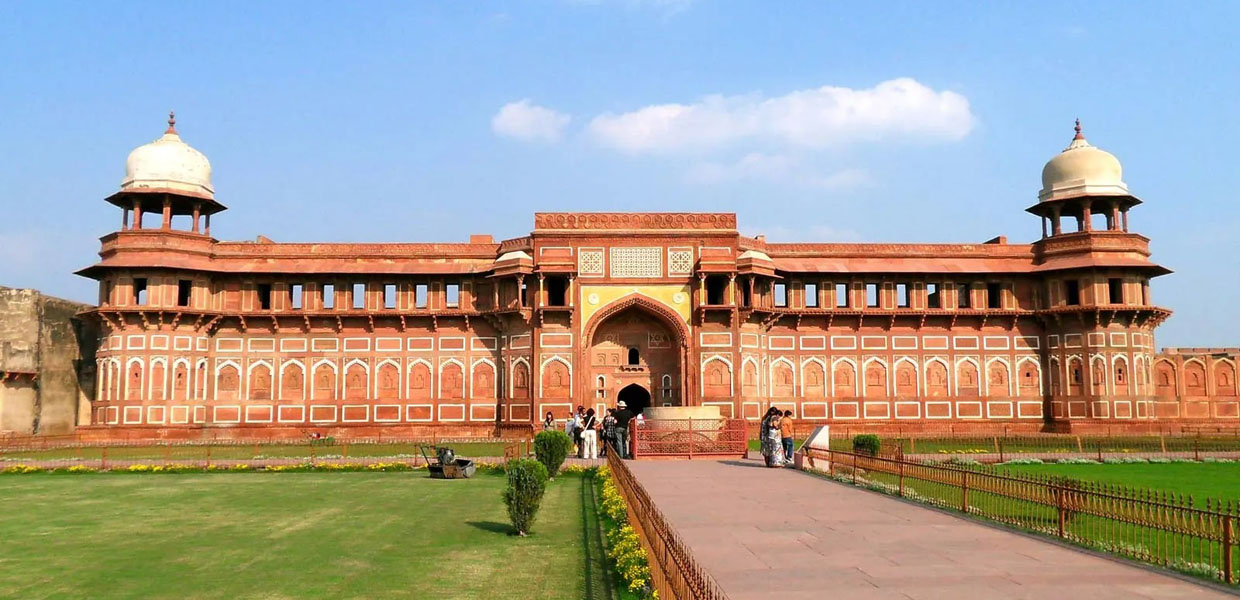 One Day Agra Tour by Car
Rajasthan On Wheel Tour
offers affordable
one day Agra tour package
with the high comfort and safety.
Destinations Covered: Agra Fort - Taj Mahal – Fatehpur Sikri
Taj Mahal:
Taj Mahal is one of most wonderful tourist destination in India and famous for its beauty. The Taj Mahal is one of seven wonder of world and situated on the bank of river Yamuna. Taj Mahal made by pure white marble. Taj Mahal is located in Agra city state Uttar Pradesh. It was built by shahjahan in the year 1652 in memory of his wife mumtaj begam. Taj Mahal was listed in Unesco World Heritage Sites in the year 1983.
Agra Fort
Agra Fort is located in the Agra city on the bank of river Yamuna. Red fort is listed in Unesco World Heritage site. Agra fort is one of famous mugal era building which made by Emperor Akbar. Akbar was one of mugal ruler in the about.

1565 A.D. Agra fort's wall made by sandstone and fort has only four gates. There are some of most famous place in fort is Khas mahal, Sheesh Mahal, masjid. Visit Agra and get shopping in Meena bazaar and others.
Fatehpur Sikri Tourism:
Fatehpur Sikri is the wonderful antique city by Agra was prepared by Akbar, who was the famous Mughal Emperor. The best quality of the Fatehpur Sikri is to potted inheritance site shape the Mughal time. He was enthused by his forebear Timur's Persian Courts and it was reflect in the Persian design principles of FatehpurSikri.

The style of Red Sandstone structures as well show the Architecture style jain and hindu. Fatehpur Sikri is famous for their Jama Masjid, Diwan-i- Am, BulandDarwaza,Diwan-i- Khas and PanchMahal,.it was the capital of the Mugal for 10 years only. After that Lahore became the capital of mughal.