Best Places to Visit in Uttar Pradesh
Uttar Pradesh is a state in northern India. It has a Many Places to visit in Uttar pradesh. Its city of Agra is home to the iconic Taj Mahal monument, a colossal, domed, white-marble mausoleum honouring the wife of 17th-century Mughal emperor Shah Jahan. Nearby are the red-brick walls of Agra Fort, a fortified palace dating to the 16th and 17th centuries. Capital Lucknow has Muslim memorial shrines Bara Imambara and calligraphy-adorned Chota Imambara.
Taxi Service in Uttar Pradesh
Rajasthan On wheel Tour is a leading taxi service provider in Uttar Pradesh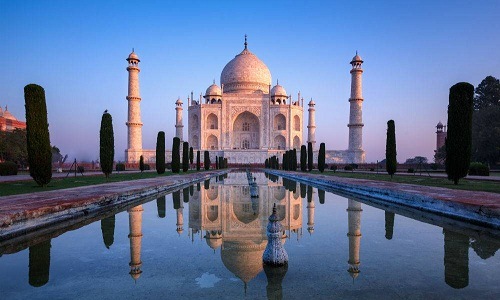 Agra
Agra is a city in northern India's Uttar Pradesh state. It's home to the iconic Taj Mahal, a mausoleum built for the Mughal ruler Shah Jahan's wife, Mumtaz Mahal (who died in childbirth in 1631). The imposing main building features a massive dome and intricately carved white marble inlaid with precious stones. This is set behind a reflecting pool inside a courtyard defined by 4 minarets.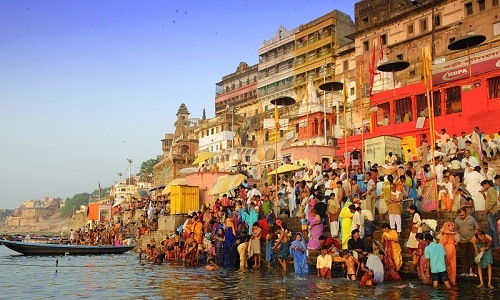 Varanasi/Banaras
Varanasi is a city in the northern Indian state of Uttar Pradesh dating to the 11th century B.C. Regarded as the spiritual capital of India, the city draws Hindu pilgrims who bathe in the Ganges River's sacred waters and perform funeral rites. Along the city's winding streets are some 2,000 temples, including Kashi Vishwanath, the "Golden Temple," dedicated to the Hindu god Shiva.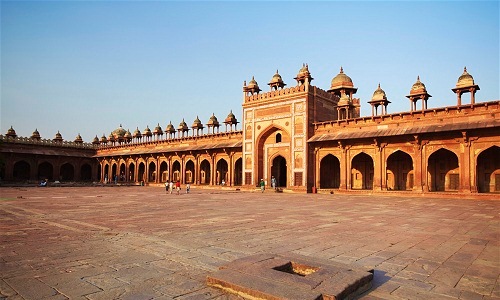 Fatehpur Sikri
Fatehpur Sikri is a small city in northern India, just west of Agra, founded by a 16th-century Mughal emperor. Red sandstone buildings cluster at its center. Buland Darwaza gate is the entrance to Jama Masjid mosque. Nearby is the marble Tomb of Salim Chishti. Diwan-E-Khas hall has a carved central pillar. Jodha Bais Palace is a mix of Hindu and Mughal styles, next to the 5-story Panch Mahal that overlooks the site.