Best Places to Visit in Rajasthan
Rajasthan is a northern Indian state bordering Pakistan. Its palaces and forts are reminders of the many kingdoms that historically vied for the region. In its capital, Jaipur (the "Pink City"), are the 18th-century City Palace and Hawa Mahal, a former cloister for royal women, fronted by a 5-story pink-sandstone screen. Amer Fort, atop a nearby hill, was built by a Rajput prince in the early 1600s.
Taxi Service in Rajasthan
Rajasthan On Wheel Tour is a leading Taxi service provider in Udaipur, Rajasthan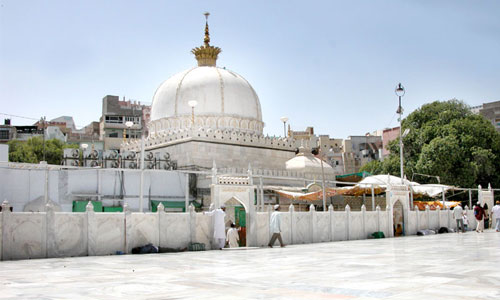 Ajmer
Ajmer is a city in the northern Indian state of Rajasthan. South of the city's artificial Ana Sagar Lake is Ajmer Sharif Dargah, the domed shrine of the Muslim Sufi saint Garib Nawaz.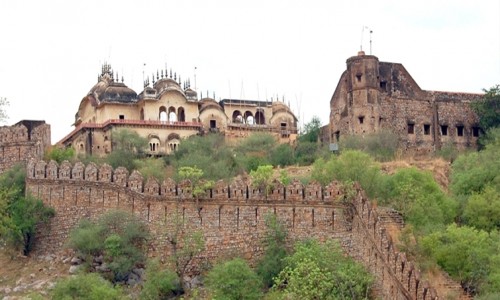 Alwar
Alwar is a city in the northern Indian state of Rajasthan. Alwar City Palace, from 1793, blends architectural styles and has marble pavilions on lotus-shaped bases in its courtyard, plus a museum with rare manuscripts.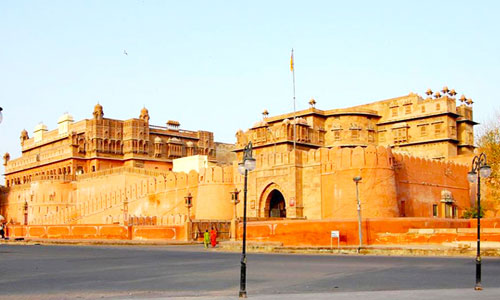 Bikaner
Bikaner is a city in the north Indian state of Rajasthan, east of the border with Pakistan. It's surrounded by the Thar Desert. The city is known for the 16th-century Junagarh Fort, a huge complex of ornate buildings and halls.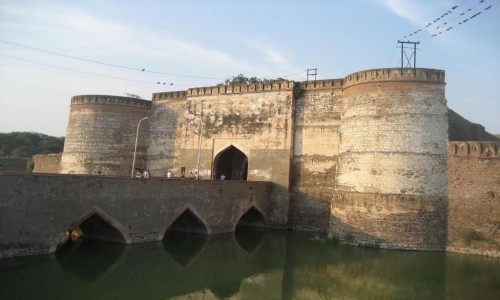 Bharatpur
Bharatpur is an Indian city in eastern Rajasthan. At its center is the 18th-century Lohagarh Fort, surrounded by a moat. Inside the fort is the Government Museum, which displays artifacts of local rajas.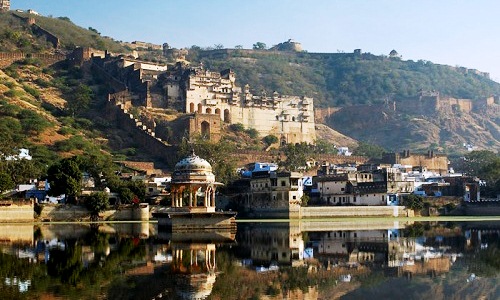 Bundi
Bundi is a city with 104,457 inhabitants in the Hadoti region of Rajasthan state in northwest India. It is of particular architectural note for its ornate forts, palaces, and stepwell reservoirs known as baoris.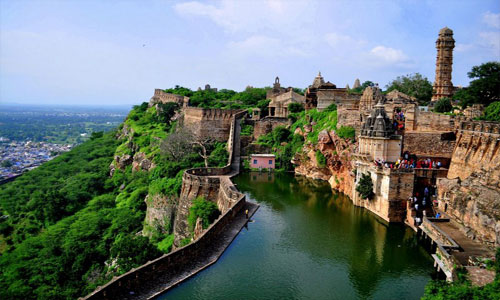 Chittaurgarh
The city of Chittaurgarh is located on the banks of river Gambhiri and Berach. It is famous in the annals of the Mewar Dynasty as its first capital and renowned in India's long struggle for freedom.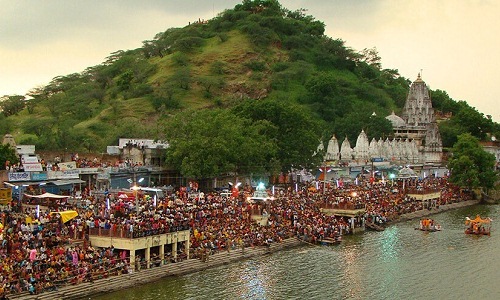 Dungarpur
Dungarpur is a city in the southernmost part of Rajasthan state of India. It is the administrative headquarters of Dungarpur District. It is the fastest developing town in extreme South Rajasthan.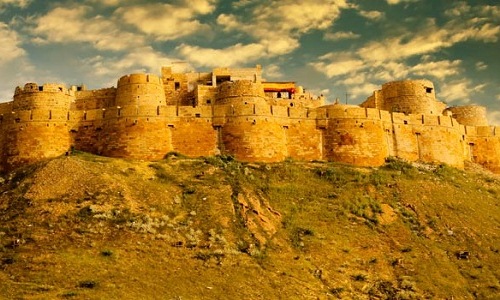 Jaisalmer
Jaisalmer is a former medieval trading center and a princely state in the western Indian state of Rajasthan, in the heart of the Thar Desert. Known as the "Golden City," it's distinguished by its yellow sandstone architecture.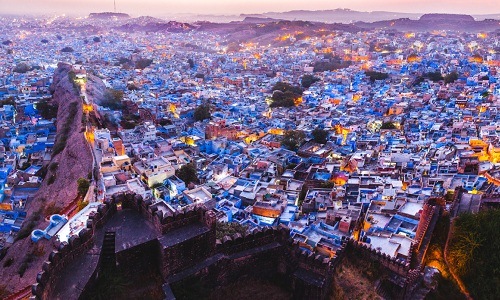 Jodhpur
Jodhpur, the second largest city in Rajasthan is popularly known as the Blue City. The name is clearly befitting as most of the architecture – forts, palaces, temples, havelis and even houses are built in vivid shades of blue.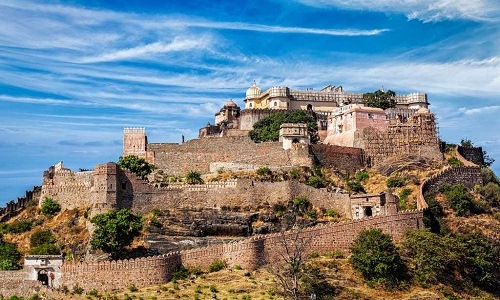 Kumbhalgarh
Kumbhalgarh is a Mewar fortress on the westerly range of Aravalli Hills, in the Rajsamand district near Udaipur of Rajasthan state in western India. It is a World Heritage Site included in Hill Forts of Rajasthan.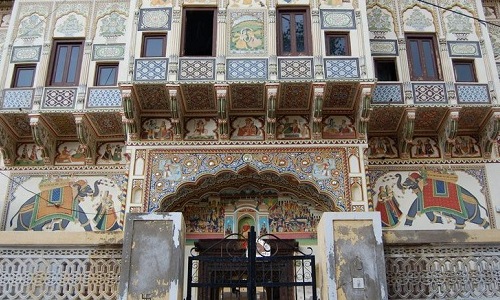 Mandawa
Mandawa is a town in Jhunjhunu district of Rajasthan in India. It is part of Shekhawati region. Mandawa is known for its fort and havelis. The fort town of Mandawa is well connected with the other places in region through a good network of roads.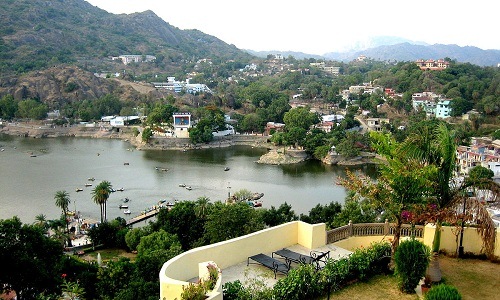 Mount Abu
Mount Abu is a hill station in western India's Rajasthan state, near the Gujarat border. Set on a high rocky plateau in the Aravalli Range and surrounded by forest, it offers a relatively cool climate and views over the arid plains below. In the center of town, Nakki Lake is a popular spot for boating.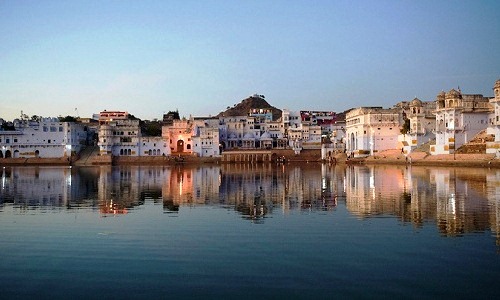 Pushkar
Pushkar is one of the oldest cities in India. Located to the northwest of Ajmer, the tranquil city of Pushkar is a favoured destination for thousands of tourists and devotees flocking to Rajasthan. It's a prominent Hindu pilgrimage town and devout Hindus should visit at least once in their lifetime.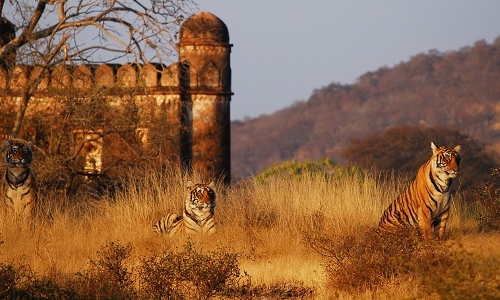 Ranthambore
Ranthambore National Park is a vast wildlife reserve near the town of Sawai Madhopur in Rajasthan, northern India. It is a former royal hunting ground and home to tigers, leopards and marsh crocodiles. Its landmarks include the imposing 10th-century Ranthambore Fort, on a hilltop, and the Ganesh Mandir temple.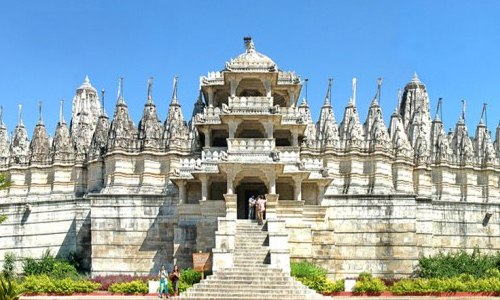 Ranakpur
Ranakpur is a village located in Desuri tehsil near Sadri town in the Pali district of Rajasthan in western India. Ranakpur is widely known for its marble Jain temple, said to be the most spectacular of the Jain temples. Ranakpur is one among the most famous places to visit in Pali, Rajasthan.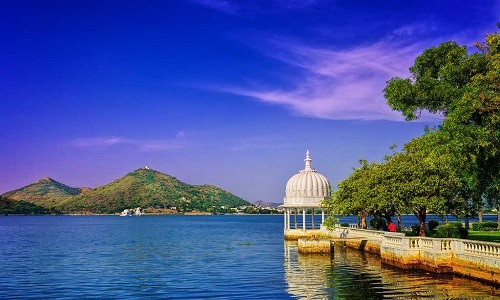 Udaipur
Udaipur, formerly the capital of the Mewar Kingdom, is a city in the western Indian state of Rajasthan. Founded by Maharana Udai Singh II in 1559, it's set around a series of artificial lakes. City Palace, overlooking Lake Pichola, is a monumental complex of 11 palaces, courtyards and gardens, famed for its intricate peacock mosaics.