Maharashtra Tour Package
We are leading Maharastra Tour Package provider. We also offer luxury cab rental service at an affordable price. Maharashtra, a state spanning west-central India, is best known for its fast-paced capital, Mumbai (formerly Bombay). This sprawling metropolis is the seat of the Bollywood film industry. It also has sites like the British Raj-era Gateway of India monument and cave temples at Elephanta Island. To the south is the rustic, beach-lined Konkan Coast. In the city of Pune, Aga Khan Palace is a memorial to Mahatma Gandhi.
Places to Visit in Maharashtra
Rajasthan on wheel tour provides the best maharastra tour package which covers all famous places to visit in Maharastra.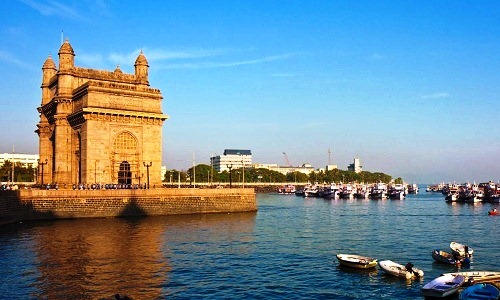 Mumbai
Mumbai (formerly called Bombay) is a densely populated city on India's west coast. A financial center, it's India's largest city. On the Mumbai Harbour waterfront stands the iconic Gateway of India stone arch, built by the British Raj in 1924. Offshore, nearby Elephanta Island holds ancient cave temples dedicated to the Hindu god Shiva. The city's also famous as the heart of the Bollywood film industry.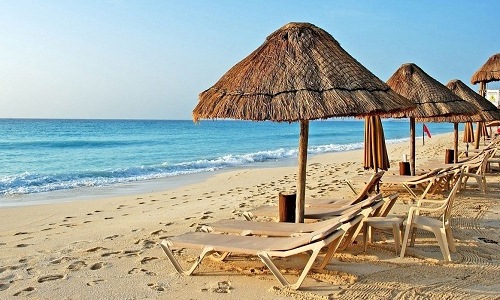 Goa
Goa is a state in western India with coastlines stretching along the Arabian Sea. Its long history as a Portuguese colony prior to 1961 is evident in its preserved 17th-century churches and the area's tropical spice plantations. Goa is also known for its beaches, ranging from popular stretches at Baga and Palolem to those in laid-back fishing villages such as Agonda.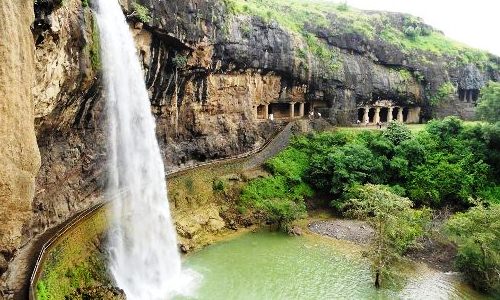 The Ajanta Caves
The Ajanta Caves in Aurangabad district of Maharashtra state of India are about 29 rock-cut Buddhist cave monuments which date from the 2nd century BCE to about 480 or 650 CE. The caves include paintings and rock cut sculptures described as among the finest surviving examples of ancient Indian art, particularly expressive paintings that present emotion through gesture, pose and form.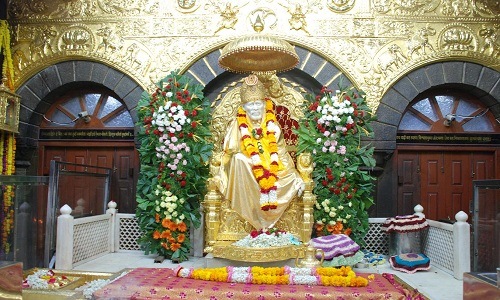 Shirdi
Shirdi is a town in the jurisdiction of the municipal council popularly known as Shirdi Nagar Panchayat, located in Rahata Taluka in Ahmednagar District in the Indian state of Maharashtra. Shirdi is famously known as the home of the late 19th century saint Sri Sai Baba. The Sri Saibaba Sansthan Trust also located in Shirdi is one of the richest temple organisations.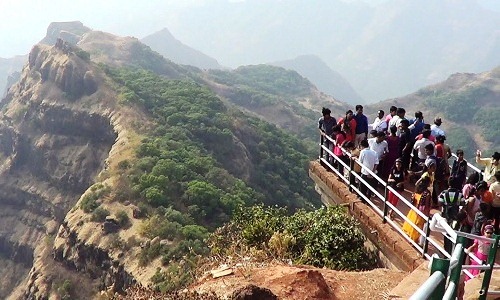 Mahabaleshwar
Mahabaleshwar is a hill station in India's forested Western Ghats range, south of Mumbai. It features several elevated viewing points, such as Arthur's Seat. West of here is centuries-old Pratapgad Fort, perched atop a mountain spur. East, Lingmala Waterfall tumbles off a sheer cliff. Colorful boats dot Venna Lake, while 5 rivers meet at Panch Ganga Temple to the north.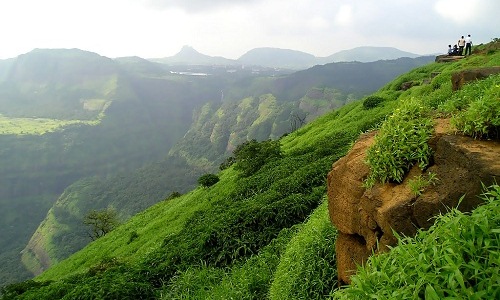 Lonavala
Lonavala is a hill station surrounded by green valleys in western India near Mumbai. The Karla Caves and the Bhaja Caves are ancient Buddhist shrines carved out of the rock. They feature massive pillars and intricate relief sculptures. South of the Bhaja Caves sits the imposing Lohagad Fort, with its 4 gates. West of here is Bhushi Dam, where water overflows onto a set of steps during rainy season.