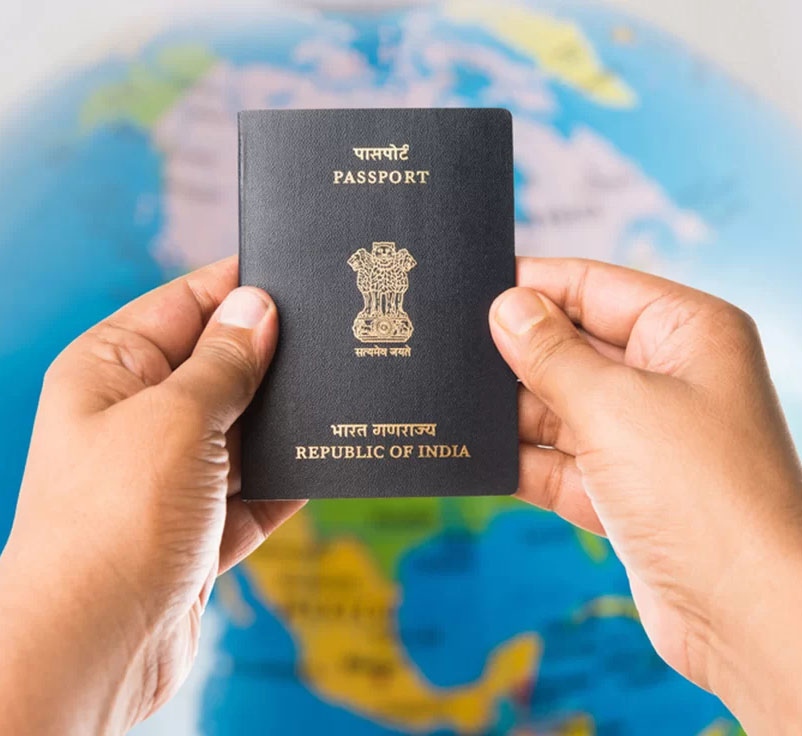 Visa Services in Udaipur
In Addition to Visa Services, We Also Offer Passport Services in Udaipur. Getting a visa done in today's time can be a really complicated procedure. You have to fill up so many different forms, produce various documents that has to be verified and moreover, you spend so much time and effort. Instead of doing all these things on your own, it would be best if you hand over the work to us and relax.
At Rajasthan On Wheel Tours, we will make sure that your visa services in Udaipur is taken care of quickly. We know how time consuming the entire process is and if you are not aware of the documentation process and what needs to be done after which step, you will get confused. So, if you want to get your visa in quick time without having to go through the hassles of documentation, we would be the best in the business at your service.

Passport Service

Visa Services

Various Documents

Documentation Process

Good Services

High Quality Service

Trustworthy

Authentic
Passport Services in Udaipur
We Would Be The Best in the Business at Your Service
In addition to visa services, we also offer passport services in Udaipur. Starting from registration to handing the passport over to the customer, we complete everything so that our customers do not face any trouble while travelling. We have been in the travelling business for quite some time now and we have always maintained our high quality of service.
Just like visas, passports too require a lot of documentation and verifications. Our experts will ensure that all the documents are checked and verified before final submission to the passport office. This saves a lot of time in the entire process and you get your passport earlier than expected.