Best Places to Visit in Uttarakhand
Uttarakhand, a state in northern India crossed by the Himalayas, is known for its Hindu pilgrimage sites. It has many Visit places in Uttarakhand. Rishikesh, a major centre for yoga study, was made famous by the Beatles' 1968 visit. The city hosts the evening Ganga Aarti, a spiritual gathering on the sacred Ganges River. The state's forested Jim Corbett National Park shelters Bengal tigers and other native wildlife.
Taxi Service in Uttarakhand
Rajasthan on Wheel Tour is a leading Taxi Service provider in uttarakhand. You can easily book cab in Uttarchal, Uttarakhand.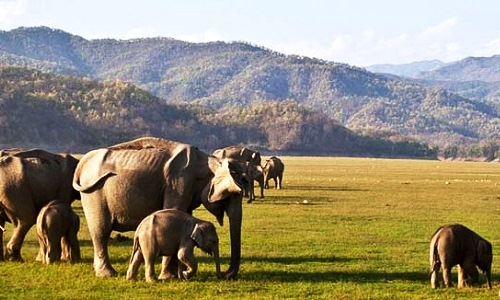 Jim Corbett National Park
Jim Corbett National Park is a forested wildlife sanctuary in northern India's Uttarakhand State. Rich in flora and fauna, it's known for its Bengal tigers. Animals, including tigers, leopards and wild elephants, roam the Dhikala zone. On the banks of the Ramganga Reservoir, the Sonanadi zone is home to elephants and leopards, along with hundreds of species of birds.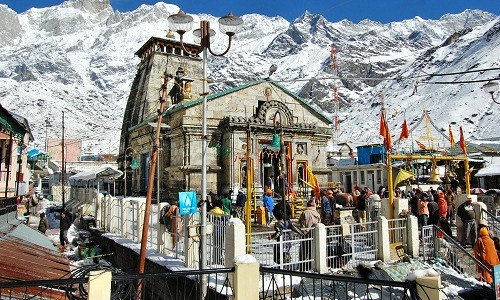 Kedarnath
Kedarnath is a town located in the Indian state of Uttarakhand and has gained importance because of Kedarnath Temple. It is a nagar panchayat in Rudraprayag district. The most remote of the four Chota Char Dham sites, Kedarnath is located in the Himalayas, about 3,583 m (11,755 ft) above sea level near Chorabari Glacier, the head of river Mandakini, and is flanked by snow-capped peaks.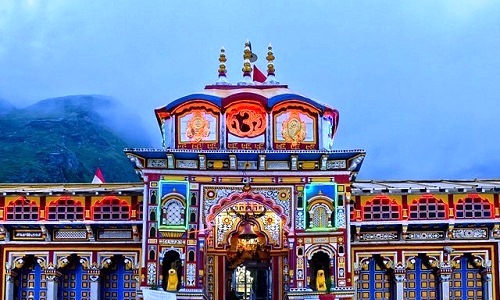 Badrinath
Badrinath is a holy town and a nagar panchayat in Chamoli district in the state of Uttarakhand, India. It is the most important of the four sites in India's Char Dham pilgrimage and gets its name from the temple of Badrinath. The Badrinath temple is the main attraction in the town. According to legend Shankar discovered a black stone image of Lord Badrinarayan made of Saligram stone in the Alaknanda River.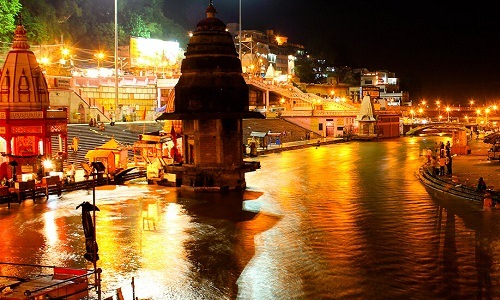 Haridwar
Haridwar is an ancient city and important Hindu pilgrimage site in North India's Uttarakhand state, where the River Ganges exits the Himalayan foothills. The largest of several sacred ghats (bathing steps), Har Ki Pauri hosts a nightly Ganga Aarti (river-worshipping ceremony) in which tiny flickering lamps are floated off the steps. Worshipers fill the city during major festivals including the annual Kanwar Mela.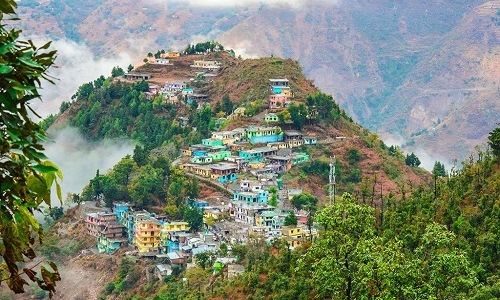 Mussoorie
Mussoorie is a hill station and a municipal board in the Dehradun District of the northern Indian state of Uttarakhand. It is about 35 km from the state capital of Dehradun and 290 km north of the national capital of New Delhi. This hill station is in the foothills of the Garhwal Himalayan range. Mussoorie, with its green hills and varied flora and fauna, is a fascinating hill.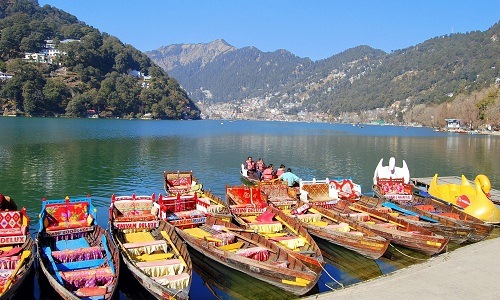 Nainital
Nainital is a Himalayan resort town in the Kumaon region of India's Uttarakhand state, at an elevation of roughly 2,000m. Formerly a British hill station, it's set around Nainital Lake, a popular boating site with Naina Devi Hindu Temple on its north shore. A cable car runs to Snow View observation point (at 2,270m), with vistas over the town and mountains including Nanda Devi, Uttarakhand's highest peak.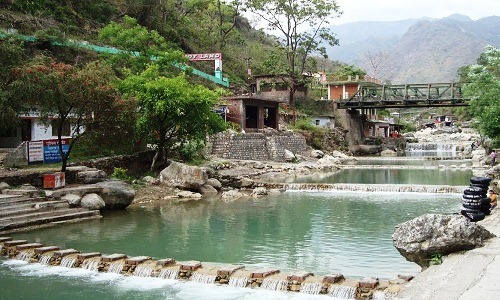 Dehradun
Dehradun is the capital of the Indian state of Uttarakhand, near the Himalayan foothills. At its core is the 6-sided Ghanta Ghar clock tower. To the southwest is Paltan Bazaar, a busy shopping area. Just east is the Sikh temple Gurdwara Nanaksar, topped with ornate white and golden domes. In Clement Town to the city's southwest, Mindrolling Monastery is a Tibetan Buddhist center with shrine rooms in its Great Stupa.