Himachal Pradesh is a northern Indian state in the Himalayas. It's home to scenic mountain towns and resorts such as Dalhousie. Host to the Dalai Lama, Himachal Pradesh has a strong Tibetan presence. This is reflected in its Buddhist temples and monasteries, as well as its vibrant Tibetan New Year celebrations. The region is also well known for its trekking, climbing and skiing areas.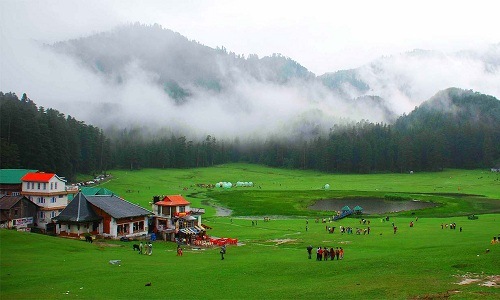 Dharamshala
Dharamshala is a city in the Indian state of Himachal Pradesh. Surrounded by cedar forests on the edge of the Himalayas, this hillside city is home to the Dalai Lama and the Tibetan government-in-exile. The Thekchen Chöling Temple Complex is a spiritual center for Tibetan Buddhism, while the Library of Tibetan Works and Archives houses thousands of precious manuscripts.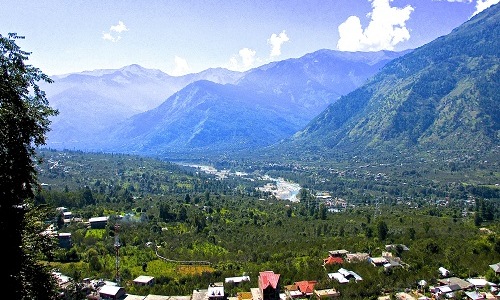 Kullu
Kullu or Kulu is the capital town of the Kullu district in the Indian state of Himachal Pradesh. It is located on the banks of the Beas River in the Kullu Valley about 10 kilometres north of the airport at Bhuntar.The Kullu valley is known as the "Valley of the Gods" or "Dev Bhumi" due to many pilgrimage sites for Hindus, Buddhists and Sikhs alike.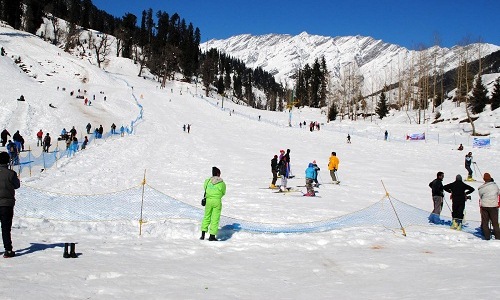 Manali
Manali is a high-altitude Himalayan resort town in India's northern Himachal Pradesh state. It has a reputation as a backpacking center and honeymoon destination. Set on the Beas River, it's a gateway for skiing in the Solang Valley and trekking in Parvati Valley. It's also a jumping-off point for paragliding, rafting and mountaineering in the Pir Panjal mountains, home to 4,000m-high Rohtang Pass.
Shimla
Shimla is the capital of the northern Indian state of Himachal Pradesh, in the Himalayan foothills. Once the summer capital of British India, it remains the terminus of the narrow-gauge Kalka-Shimla Railway, completed in 1903. It's also known for the handicraft shops that line The Mall, a pedestrian avenue, as well as the Lakkar Bazaar, a market specializing in wooden toys and crafts.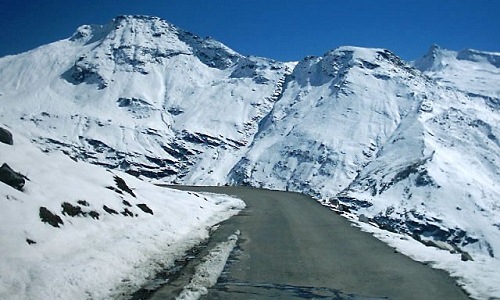 Rohtang Pass
Rohtang Pass, is a high mountain pass on the eastern Pir Panjal Range of the Himalayas around 51 km from Manali. It connects the Kullu Valley with the Lahaul and Spiti Valleys of Himachal Pradesh, India. Sonepani glacier, Dashahr Lake and Chandra River are some of the prime attractions that one can adore from the peak of Rohtang.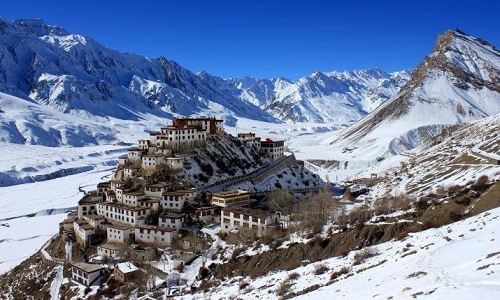 Spiti Valley
The Spiti Valley is a cold desert mountain valley located high in the Himalaya mountains in the north-eastern part of the Indian state of Himachal Pradesh. The name "Spiti" means "The Middle Land", i.e. the land between Tibet and India.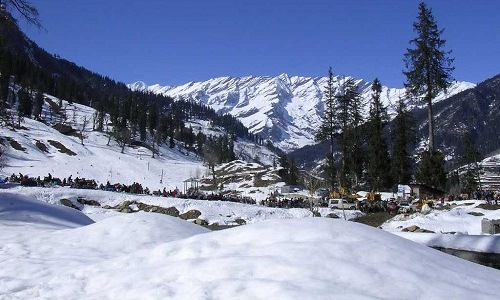 Solang Valley
Solang Nala (Valley) derives its name from combination of words Solang (Nearby village) and Nullah (water stream). It is a side valley at the top of the Kullu Valley in Himachal Pradesh, India 14 km northwest of the resort town Manali on the way to Rohtang Pass, and is known for its summer and winter sport conditions.